Carlori ceramic coating protects painted surfaces for up to one year, prevents harmful UVA and UVB rays, and rejects water and elements. If you want to know more about Carlori ceramic coating, please leave us a message, thanks.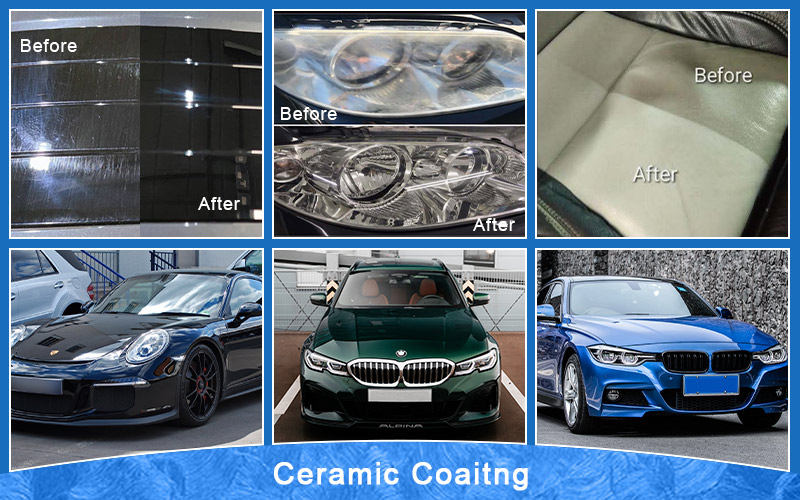 In addition to ceramic coating, Carlori's products include paint protection film and car wrap vinyl. We sell our products to many countries, and our sales are increasing every month. We specialize in automotive protective film products, specifically for automobiles.
Features:
1.Provides protection from the elements
Formulated to protect against damaging UV rays, oxidation, insect acids, corrosion, and contaminants, to avoid car scratches.
2.Super hydrophobic effect, repels water, dirt & road grime
Provides hydrophobic and self-cleaning properties. Reduce dirt adhesion and extend cleaning intervals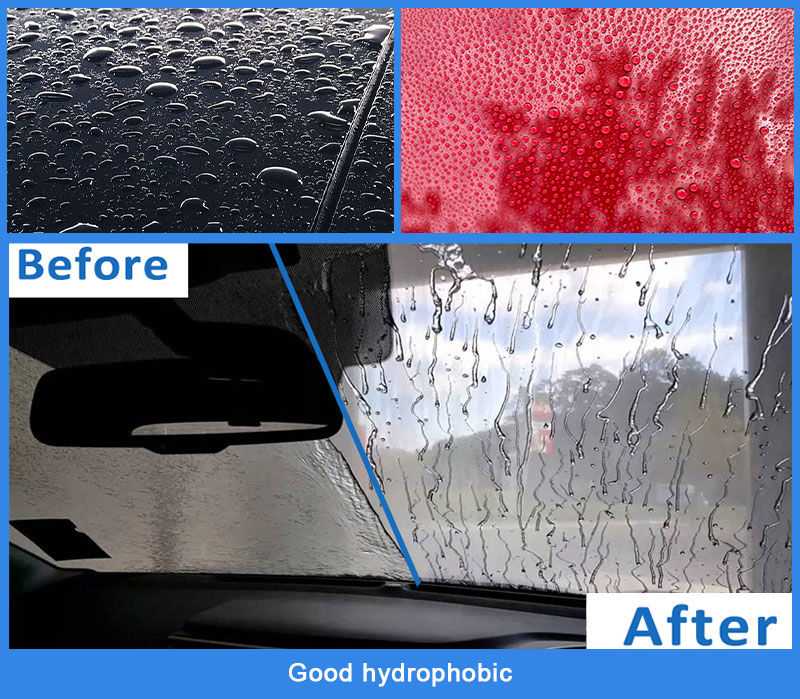 3.Hard 9H high gloss finish, improves surface clarity
Increases color depth, leaving paint or PPF with a smooth and slick finish. Super hydrophobic glass coating.


4.Reduce spiral lines. Prevent fading, oxidation, discoloration and corrosion

CC-01 Product Details:

1, Ceramic coating 30MLx1pcs
2, Metal glossy 30MLx1pcs
3, Leather Maintenance 30MLx1pcs
4, Sponge 3pcs
5, Wiper 3pcs
6, Towel 1pcs
7, Glove 1pair

Range of application:
1. Ceramic Coating:
Ceramic Coating will crystallize and can be used on car paint,glass(Except front windshield)), car plastic interior & exterior, car metal logo, and Metal ring. It has the functions of protecting car paint, preventing oxidation of paint surface, reduce spiral lines, anti-UV, hydrophobic strong, and brightening.

2. Metal glossy ( Reducer ):
Reducer is used on car paint, Metal ring, and car metal logo, which can repair car scratches, remove rust, and make the car brighter.

3. Leather maintenance:
The maintenance is used on leather to keep the leather new and uncracked, soft, prevent adhesion of dust, dirt, etc, and make the leather last as new.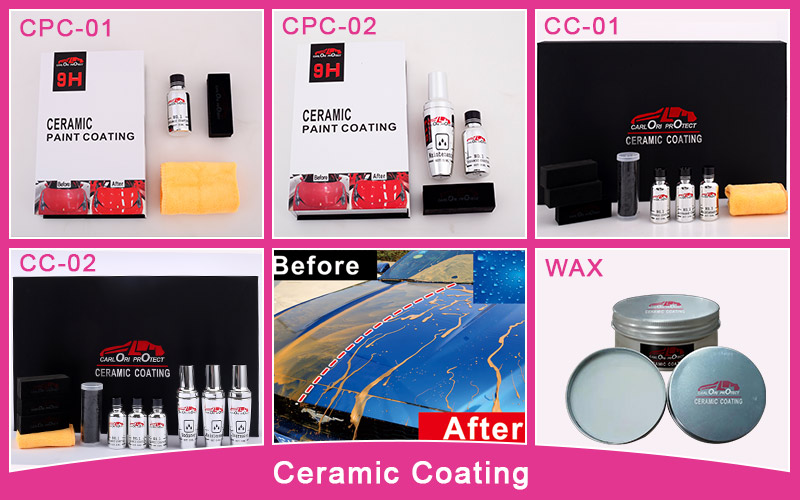 We also sell car wax, if you need, you can contact us.